E-Desk Glass Height Adjustable
Height adjustable E-desk glass featuring fast wireless, USB and USB-C charging ports. Finished with a tempered glass top that brings elegance and style to your work space, while also bringing comfort and durability. It is simply the perfect solution for working from home whilst staying healthy and focused.
Desk Top Sizes Available: W120xD60cm or W140xD70cm
Key Features: 
Easy Assembly 
Height Range 74cm to 118cm

QI Wireless Charger (up to 15W)

1 x USB Charging Port (up to 18W)

1 x USB-C Charging Port (up to 20W)

Built in Storage Drawer

Dual Motor for 100kg Load Capacity

3 Programmable Memory Pre-sets

Whiteboard Pen Friendly

Cable Tray Included

Clamp Friendly (to 5.5cm thickness)

Collision Detection 

Standing Reminder 
Delivery
In Stock - 3-5 Working Days*
Desk Specifications
Dimensions
HEIGHT: 74cm - 118cm
DEPTH: 60cm or 70cm
WIDTH: 120cm or 140cm
Ideal Height
For ideal standing height measure from your elbow to floor when standing.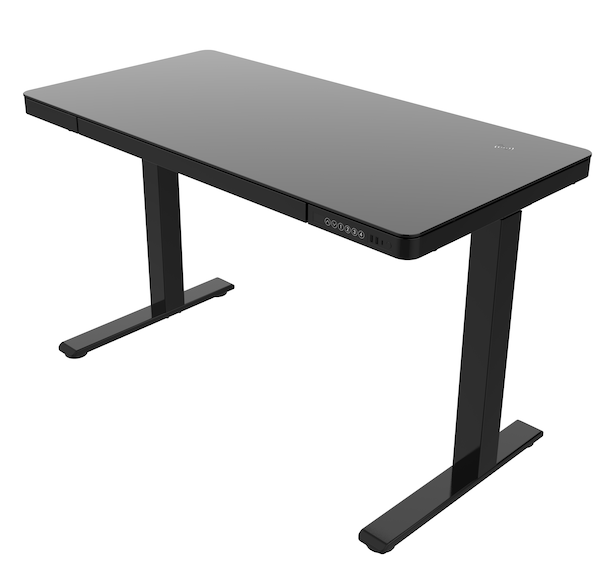 Height Adjustments
You can adjust to any height you require between 74cm to 118cm at full height.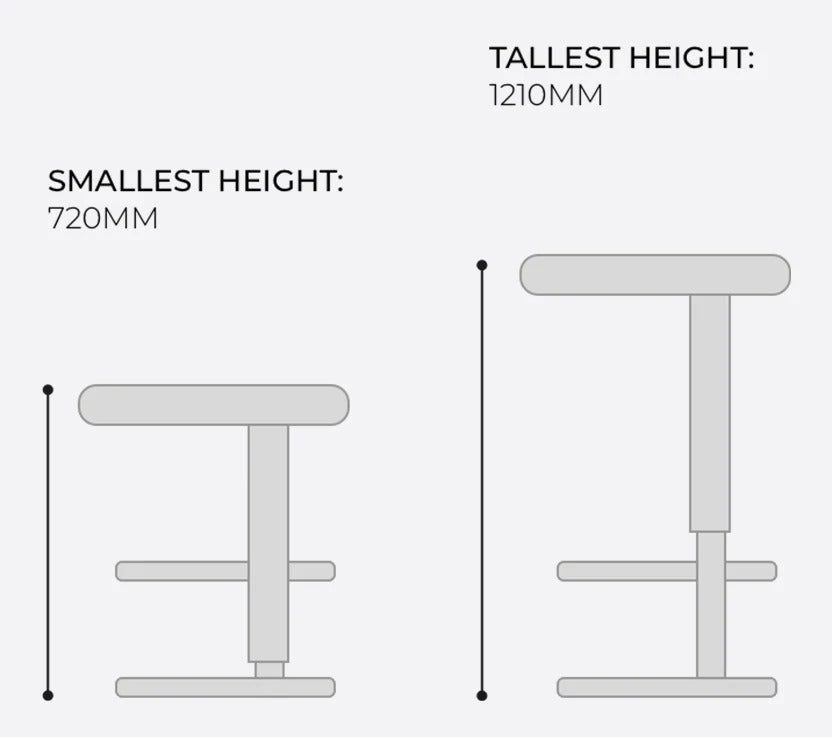 Height Adjustable with Memory
Up/Down Movement
You can adjust the height easily using dual motor for smooth up/down movements
3 Height Memory Storage
Set 3 programmable memory presets for your multiple position needs
LCD Display
LCD Display
Wireless & USB Charging
No longer do you need to use multiple plug sockets or extension leads in your home to charge your devices.
USB Charging: 1 x USB port and 1 x USB-C port.
Wireless Charger: Simply place your phone on the glass top to charge it. 10w Wireless Charging for compatible phones.
Storage Drawer
A convenient pull-out drawer embedded in the desktop provides seamless integrated storage space for your home office supplies. The modern design blends in perfectly with the rest of the structure while keeping your belongings out of sight and neatly put away!
Dual-Motor
The Height Adjustable legs run off 2 motors to provide high performance that gives you a large load capacity, extra reliability and ultra smooth movement.
100kg load capacity
Under 50dSb noise level
25mm/sec adjustable speed
No Notebook? No Problem
Our Sit Stand Desks are finished with a tempered glass top which means they can also double as a quick jotter for reminders. Normal whiteboard markers can be used and cleaned off with an anti-bacterial wipe which will also remove any finger prints.