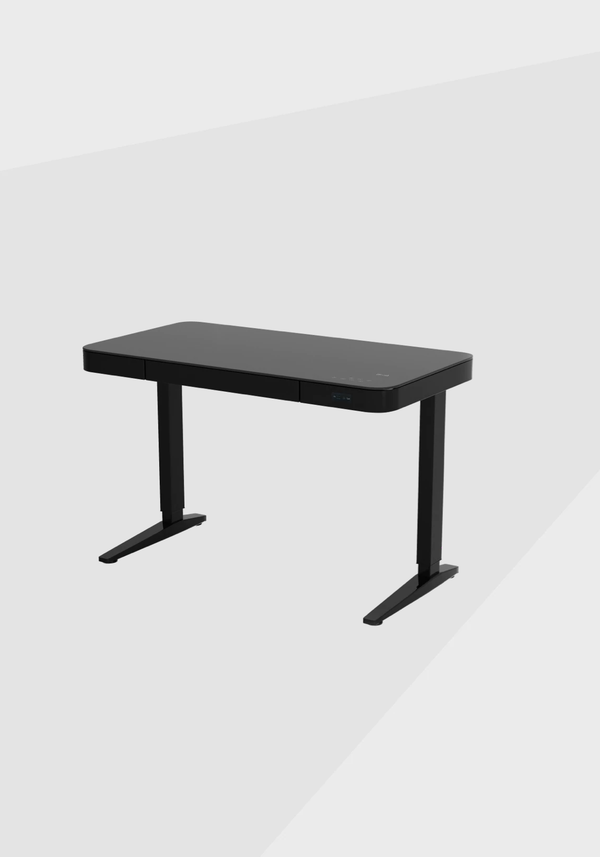 Smart Desk
Stylish glass top, QI wireless charger, USB and USB-C charging ports with touch screen controls.
Different size and colour options available
FROM
£369
Shop Now
E-Desk Max
Wood style top, QI wireless charger, USB and USB-C charging ports with front facing controls.
Different sizes and colours available.
FROM
£299
Shop now
CLASSIC DESK
Wooden Top, 1 x USB, 1 x USB-c charging points, Cable tray management and 4 memory settings
FROM
£219
Shop Now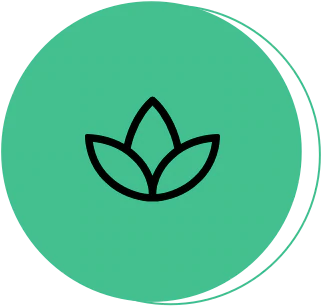 WELLBEING
Stay active, even at your desk.
Move more without leaving your workstation. Adjust your desk with the touch of a button.

Fight fatigue and beat the 3pm productivity slump by switching up your working position with ease.

Enjoy a more aesthetic workspace that sparks joy in your home with a stylish yet practical smart desk.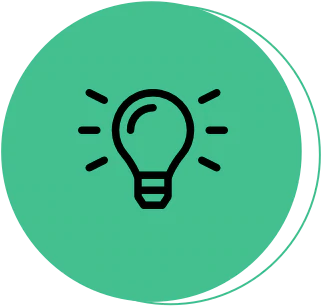 INNOVATION
Get the latest tech at your fingertips.
Boost productivity and your device's battery life by wirelessly charging accessories at your desk.

Keep clutter at bay with clever built-in storage drawers and plenty of surface space to work comfortably.

Save your optimal working setup with multiple memory functions on all of our smart desks.
How Do I Have Correct Posture at My Desk?
Having bad posture at your desk can lead to tension/pain in the lower back, neck, knees and hips. This can increase the likelihood of musculoskeletal disorders and make your posture at your desk even worse. To support your posture while you work, get an ergonomic adjustable office chair which will support your spinal curves.
Features like adjustable chair height, headrest and adjustable incline are essential in your office chair as everyone is built slightly differently. To correct your posture, make sure your feet rest flat on the floor with your thighs parallel to the ground. Relax your shoulders and rest your arms gently on your armrests at a 90° angle with your back pressing flat against the back of the chair. Make sure your monitor screen is at arm-lengths away at eye level when you're working.
How Do I Choose the Right Desk Height for Me?
Not everyone has the same proportions, so there isn't one particular desk height that is suitable for all. But, there are certain parameters you can use to work out your ideal desk height. While you're working, your feet should sit flat on the floor with your knees either in line or slightly lower than your hips. Your arm positioning should be at a right angle to your sides and your elbows at a 90° angle at your desk.
Do I Need a Height-Adjustable Desk and Office Chair?
To personalise your work-from-home set up to suit you, we recommend investing in an ergonomic office chair alongside your height-adjustable desk. If both forms of office furniture are adjustable, it's easier for you to find a way you can sit comfortably. Plus, if you're on the shorter side you'll need a footrest to stop your legs dangling in the air, but if your chair and desk are adjustable, you won't need to buy one.
SIT-STAND DESKS: THE OVERVIEW
It's no secret that the global pandemic revolutionised the way we work. Now, more people than ever are working from home or working in hybrid roles. The remote working boom saw many positive changes to stress levels and productivity, allowing more flexibility at work. However, many weren't prepared to work from home and knew little of the effects of a sedentary lifestyle. Home-office setups were messy kitchen tables and monitors piled on books — it felt like a very temporary situation. Most home-office setups are less than adequate for working long hours at a computer. Workplace ergonomics is incredibly important for your workday performance and long-term health.
THE HEALTH BENEFITS OF A STANDING DESK
Bad posture while sitting down for prolonged periods of time can lead to obesity, high blood pressure and unhealthy levels of cholesterol in the body. In addition, sitting down all day is simply not comfortable. You might find yourself constantly fidgeting or readjusting which can have a real impact on your productivity at work. This is where height-adjustable desks come in. Intervals of sitting and then standing at your desk can increase your productivity, energy and improve overall health.
By giving your back muscles a rest, engage your leg, hip and knee muscles while you stand. Burn calories, mitigate fatigue and get on track to a highly productive working lifestyle.